Julie's photography was displayed in the annual CameraWorks photo exhibition, running from February 27th - March 28th, 2021.
Two of her photographs were selected by juror Dizz Delaney.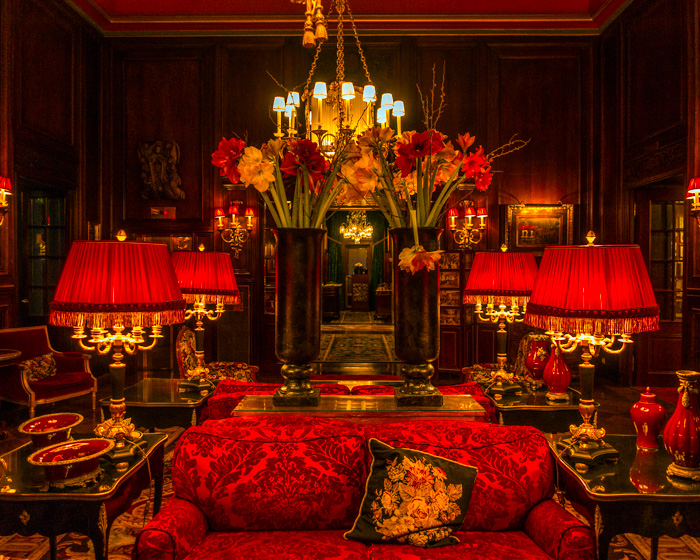 Red Room, Sacher Hotel, Vienna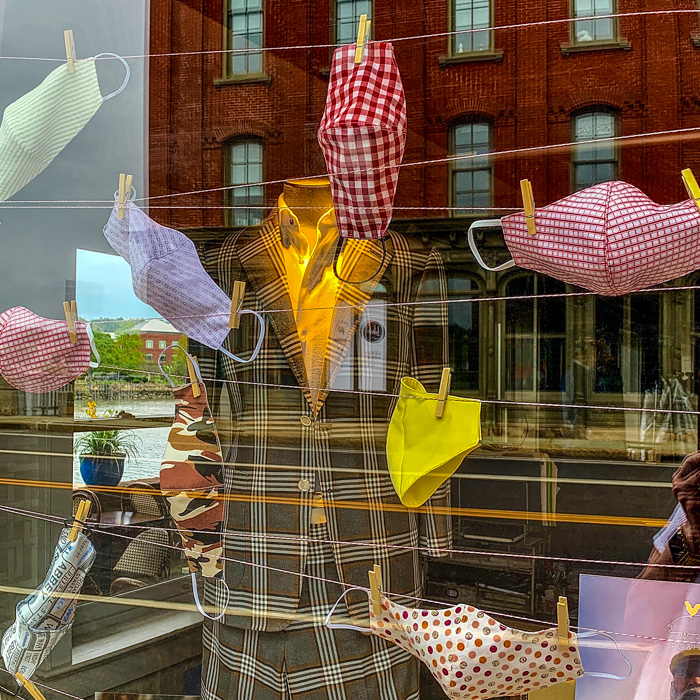 Fashion in the Year 2020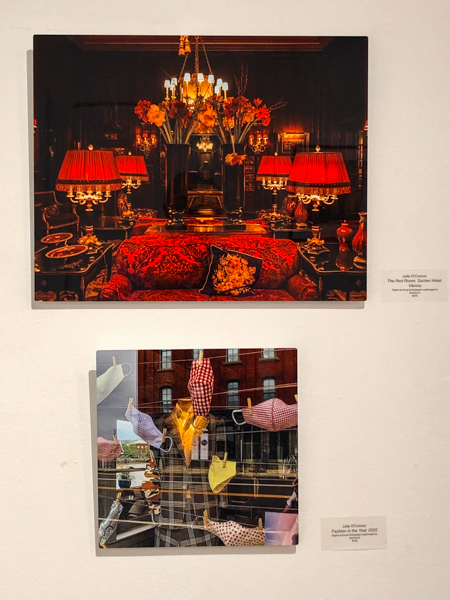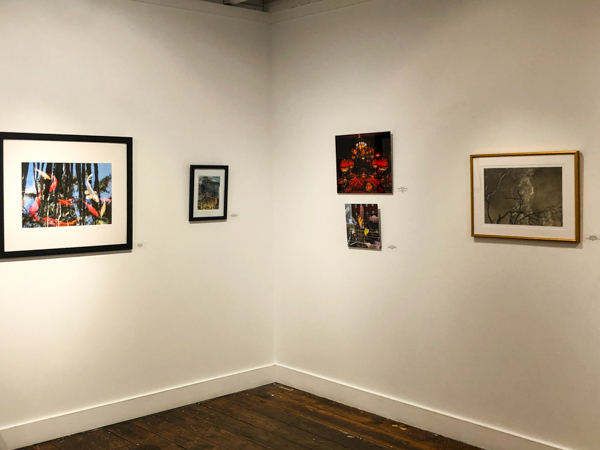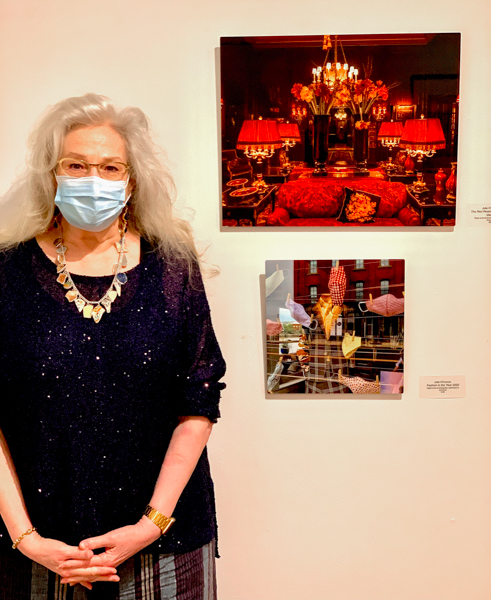 Julie standing in front of her two photographs at the Ridgefield Guild of Artists.