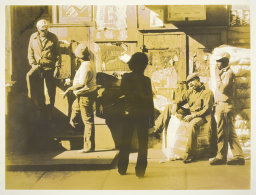 A Background Story from the 1980s and 90s:
Julie O'Connor's Mercer Street, Soho (1985)
Part of Marty Edelston's Lessons in Life Collection
Donated to the Chicago Art Institute in 1994

This is an excerpt from a story that appeared in the Chicago Reader, March 31, 1994 by Bill Stamets. It reports on the donation of 143 photographs by New York collector Marty Edelston to the Chicago Art Institute. One of those pieces was Julie O'Connor's  "Mercer Street, Soho" (1985). The full article is available online here.
…Edelston's search for bottom-line significance in his photos parallels the tactic adopted by many of the so-called conceptual artists in his collection: appropriation. "Notice," writes Colin Westerbeck in the show's catalog, "how many pieces in the exhibition are pictures of other pictures." There's Andy Warhol's photo of photos advertising Winston cigarettes. And there's a shot by Richard Misrach of a page from Playboy magazine that somebody used for target practice. The ad on that page features Andy Warhol holding a bottle of Vidal Sassoon for Men Natural Control Hair Spray. One of his eyes is shot out. Like Edelston, these artists "take" photographs by other photographers for their own uses. The irony is heavy-handed in Margaret Bourke-White's 1937 photograph of glum blacks standing in a relief line beside a National Association of Manufacturers billboard that shows a smiling white family in a car. The billboard proclaims: "World's Highest Standard of Living" and "There's No Way Like the American Way." Edelston bought this picture but prefers the subtler message in Julie O'Connor's Mercer Street, Soho, a 1985 shot of a gathering of able-bodied African American men on a city sidewalk. "There's five people with all this power they could do so much with, though they're not doing anything. It's like all this art on my wall— doing nothing." …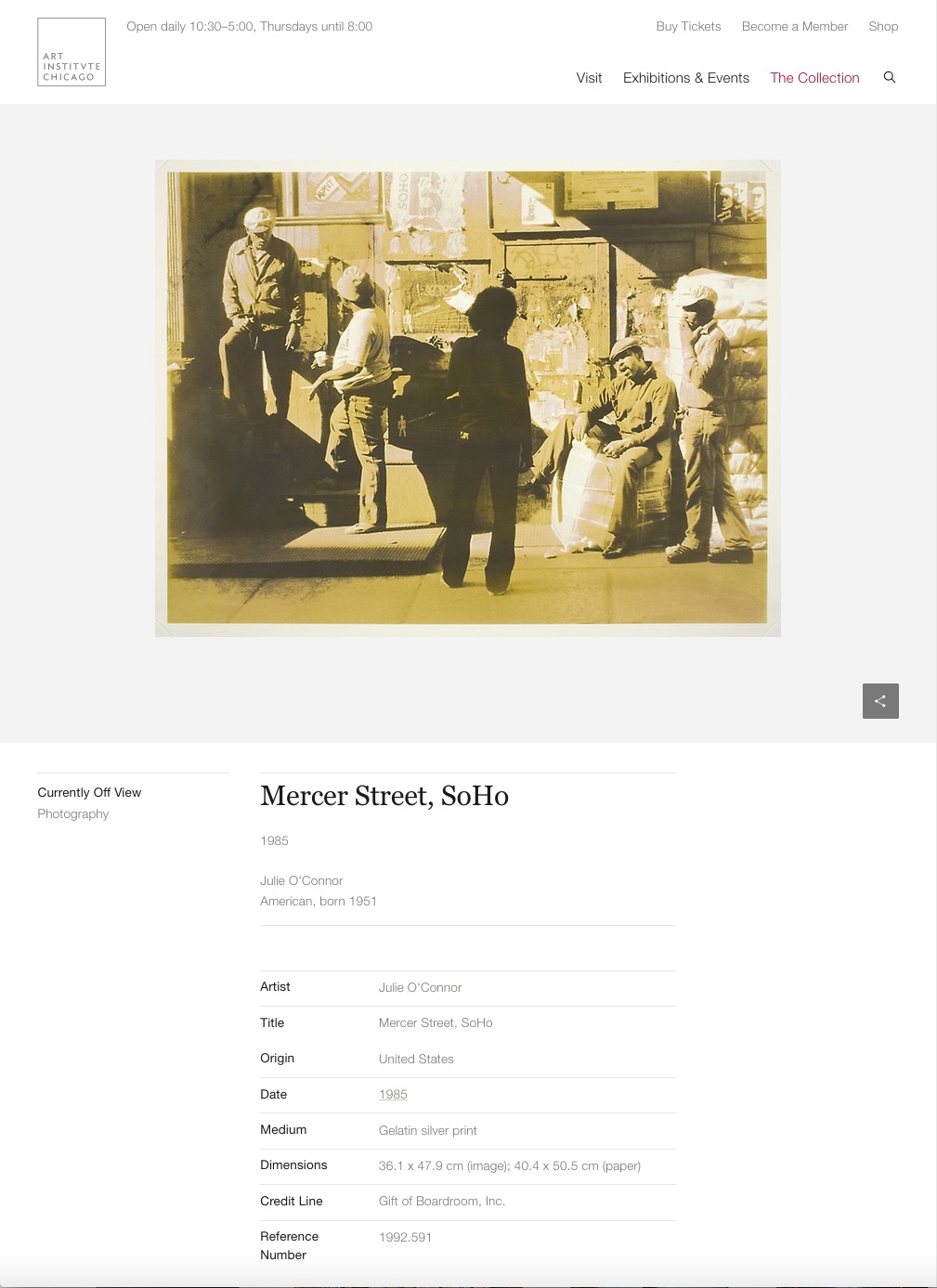 How Mercer Street, SoHo looks on the Art Institute website in 2018.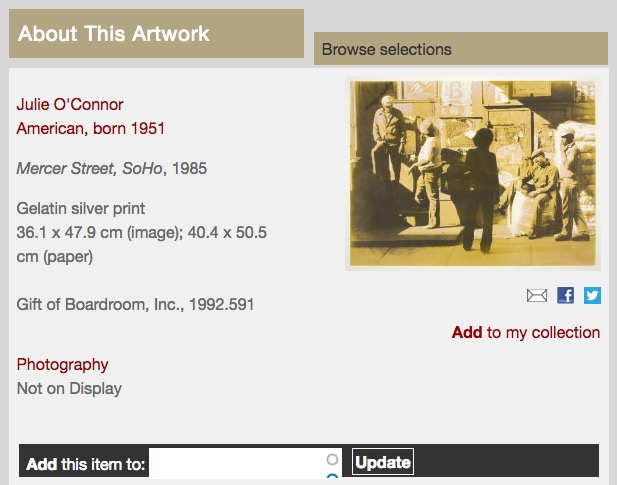 How Mercer Street, SoHo looked on the previous version of the website.